Well, last Thursday we went to DIGI. My class Bachelor of Business Management, Foundation in Arts 2009, some seniors and some lecturers. We were having so much fun there xD and of course took a lot of pictures hohoho. Fyi, DIGI is a kind of provider here.

While waiting at student centre. There's no me, yea, I was the one who took the picture :p

Le-Ri : Anty, Indri, Nanda, Feli, Cherainne, Trace.

While waiting for the bus at foyer :P

My classmates :p

I like this one :D Qi Yong took this for us hehehe.

Me with Feli :D

This is so cute lol, 1. we were waiting for Mr.Derek, 2. the real photo xD lol lol

D'House is DIGI Office's name :P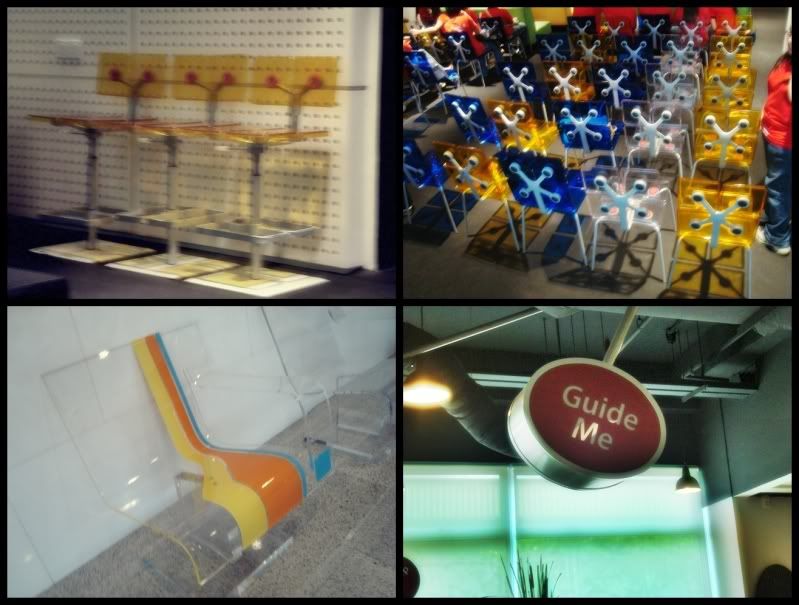 I really really love their chairs! All are very cute xD I wish I can bring one home lol.

Can you see how cool their office? The first pic is the water fall. They said there is Bank Negara behind it and they hope money will fall to them. lol. Second pic is yea a part of their office xD. Third one is their cafetaria and fourth one is inside the cafe.

Anty, Trace, n Indri with the yellow man :p

Well, I didn't put all those pictures here, you can see it all on my facebook, and I haven't got the one-big-group picture T_T

After the DIGI Trip, we went to Sunway Pyramid (again) to have dinner. We ate at Nando's. That was my first time and maybe there will be no second time. lolx.

Ah, I feel very weird you know, writing my blog in English T_T I hope you will enjoy it and forgive me if got mistakes lol.