I promised to write about my presentation. Well, here it is. xD

Actually it was not as bad as i thought it would be. It was good enough. I could speak "well" although I forgot something but my teammate was good enough, he reminded me haha. Imo, my group did it well. =) and the next day my lecturer said that next project, we will do in the same group. Actually, I'm still thinking about it, whether it is a good news or a bad news....

I won't say too much about it coz I don't know what to say hahaha.

Here are the pics :D

*narsis dikit ;p
rambut gue ud panjang lagi haiz.

BBM students in action :D lol lolx

With my classmates :D

Again with my classmates (in English class ckck)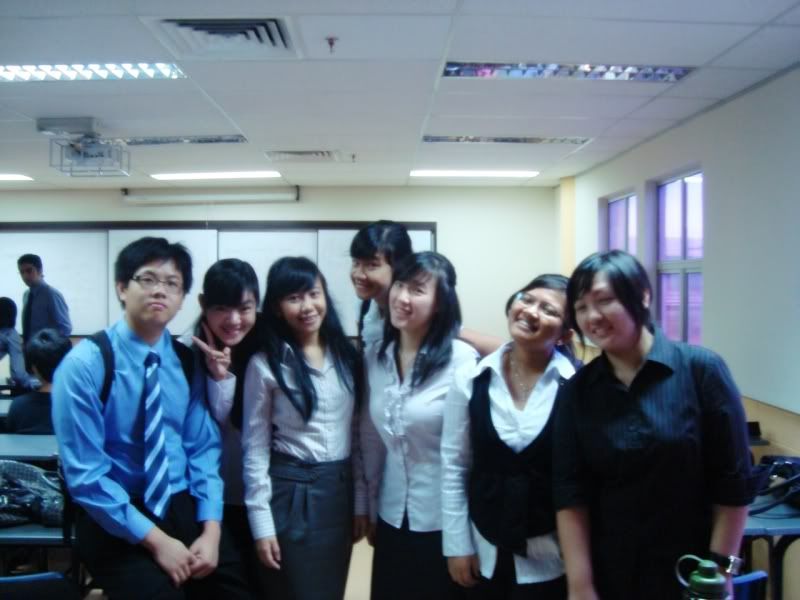 Jackson, Leni, Anty, Nanda, Feli, Indri, Trace. ♥

Well, for more pictures please see on my facebook. lolx.