Alex Pettyfer is damn hot! Hahahaha.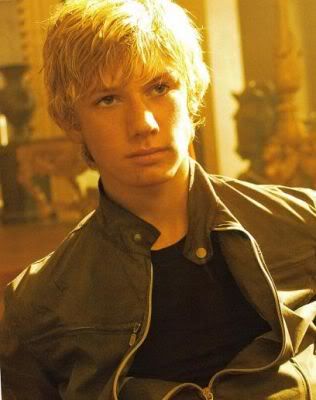 He is handsome :p

and sexy.. hihihihi

I first saw him in Wild Child from Trace, and then I'm so into him. I searched for his other movie and I found Stormbreaker. Just finished watching it with my sister. Watch that movie just because of him :p
The other movie starring him is Tormented, but it's a horror/comedy movie. =( I dont like horror movie =(. Anyway, I am downloading it. Well.. again.. just because of Alex Pettyfer :p :p :p hahaha
But then.. my sis said that my relationship with him won't get any agreement from my parents, it's because of this picture below :
He smokes and he got tattoos :( not just one, Wikipedia says he has seven tattoos.. (even though my lecturer said don't believe wikipedia) It broke my heart T_T (but he still looks so damn good in that picture).
Hahahaha. I think I'm a bit crazy. Yeah crazy over him. LOLX