Exam's over!!! Yayy!! Hahaha. To celebrate it, a couple of my classmates and I went for lunch together in Sunway Pyramid (again? well it's the nearest mall :p). We ate in Nando's. Umm last time I have said that maybe there will not be a second time for Nando's, but I could not do anything when everyone except me wanted to eat there. I do not know why all of them like Nando's and said that I am the first person they have ever known who do not like Nando's. Well, I got Traecy who does not like Nando's as well :p *high5 Trace*. Hahahaha.

So after we have finished our exam, we went to Nando's in Sunway Pyramid. We took some pictures while ordering. :p. Me, Anty, Indri, Nanda, Thato, Tat Yang, Nic, Khulood were going, then Feli and her sis came.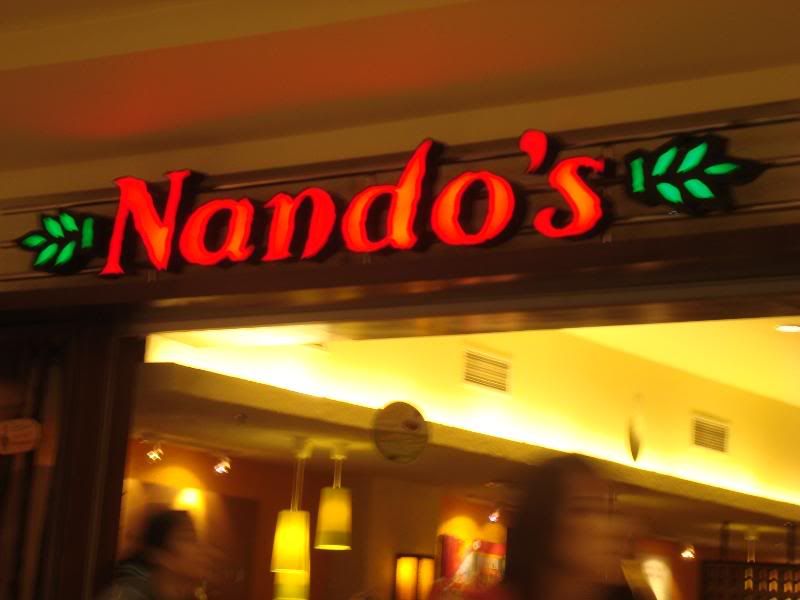 Nando's

Thato. Khulood. Leni.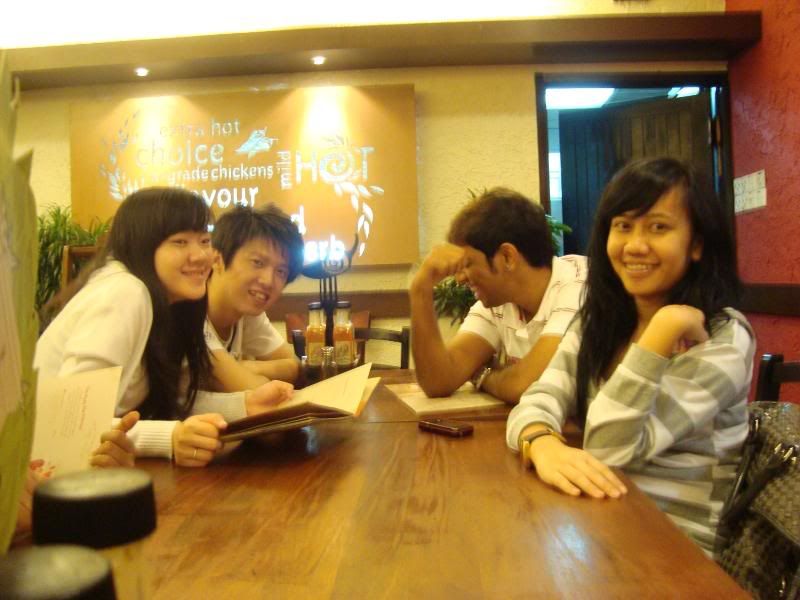 Leni. Tat Yang. Nic. Anty.

While waiting for the food, we got nothing to do, so.. guess which phone is whose? LOL

What I ordered. ¼ chicken with 2 sidelines, rice and potato salad.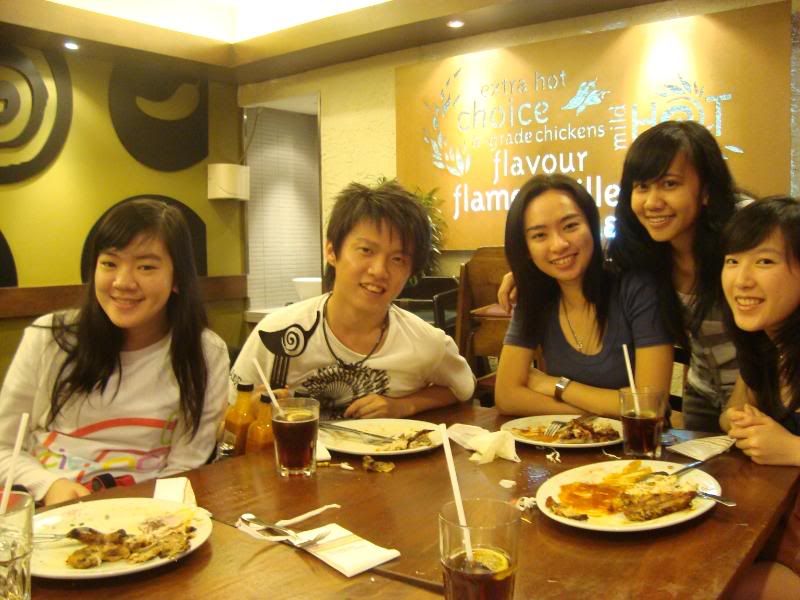 Leni. Tat Yang. Ci Vinda. Anty. Feli.

After that, me, Tat Yang, Nic, and Thato decided to go back home. I've got a lot of things to do *busy busy LOL*. Feli and her sister went to saloon while Anty, Indri, Nanda & Khulood went for a movie, which I think was Ninja Assasin. I have not watched it :p.

Nothing much yesterday. I went back, cleaned my room, did my laundry, and online :p and one day's gone... well, less than one week, I am going back to my lovely hometown ♥ wait for me guys, I know u miss me hahahahaha XD