Hello hello..
What's up guys? :D :D
Sorry for not updating since i-don't-know-when. Been lazy busy these weeks.. no time, no mood to update my blog. Hahaha.
Due to a lot of protesters saying that I haven't updated my blog for a while, or if I did, I only posted one picture that is almost the same as not updating, which is true (sorry :p).. so here I am. Trying to update. lol.
Ouch. A lot of things need to be caught up! hahaha, gila It's already May! Oh My God. It's been almost one year since I came here in Malaysia. Wow! Ga berasa! Almost half of 2010 gone. So.. have you done anything great for your life and for Him? =)
As for me.. Like I've ever said, I'm in my third semester, which I don't know why, it's already mid term. (I think I have a problem with time. it flies so fast!) I've just finished my Business Statistics mid test this morning. Next week is our pseudo-mid-term-break. We still have another 5 assignments, which are not moving since they're given, 37 managements questions from our beloved lecturer, 2 upcoming mid tests, and 1 Business Law presentation. Uh huh.. sounds exciting, doesn't it?
Anywaysss, apart from all of the assessments, uni life is fun :) My great classmates and I are having a lot of fun! Hahaha.
So let's start with Feli's birthday..
Her birthday is actually on 26 March.. yeaa.. Quite a long time ago.. but better late than never right? :D. A couple of friends and I bought her 1 set of body shop, which she wanted badly, so we made her dream comes true hahaha.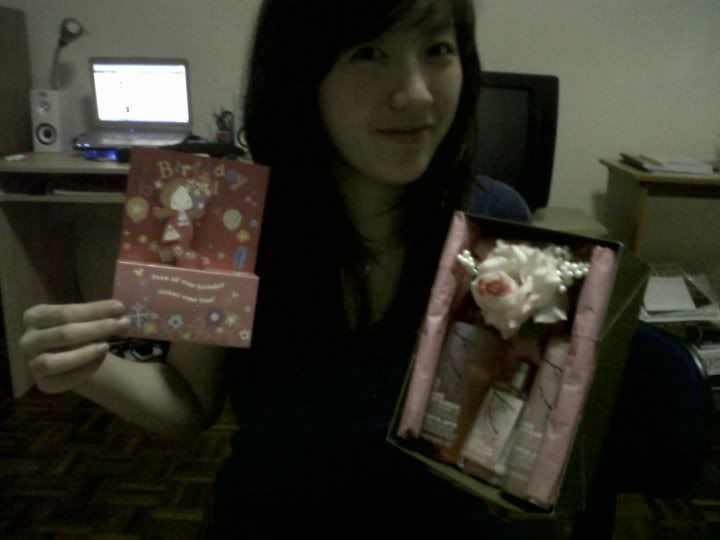 Happy 19th Birthday! =D
She's kinda surprised, never thought we will buy this for her. And the surprise didn't stop until there.. hehehe.. On Monday, 29 May 2010, she treated us in Flaming Steamboat.. There was where we gave her another surprise. The cake and the board with wishes from everyone in class =)
It's actually kinda hard to make this. lol. Since she is in one class with us ( and even one house with me and Traecy), to ask people secretly write wishes for her is quite hard. Anty was the one who did this. Planning for the surprise wasn't easy too because, first we didn't know what her plan was. Then there's one time, Traecy and I went through a scary time when we bought her a birthday cake and a board, then we went to Anty's house to leave them there, by the time we wanna go home, it started to rain with a lot of lightning, and it's just so scary because we're in outdoor. We screamed and laughed like crazy LOL. Felt so stupid but it was fun and pretty glad that it's been done successfully and Feli was surprised and happy =D
Feli with her board (with the newest picture at that time as well :p)
Everybody was having fun!
After Feli's birthday, our next mission is Nanda. It wasn't for her birthday, but she's gonna back to Indonesia, and continue her study there. So we wanna make something for her that will impress her and remind her of us. Hehehe. We decided to create our own giant card for her. Anty and Indria came to our (me, Trace, Feli) house to do it. We kinda lied to Nanda saying that we wanna do assignment so that she won't ask. Hahaha. Sorry. =p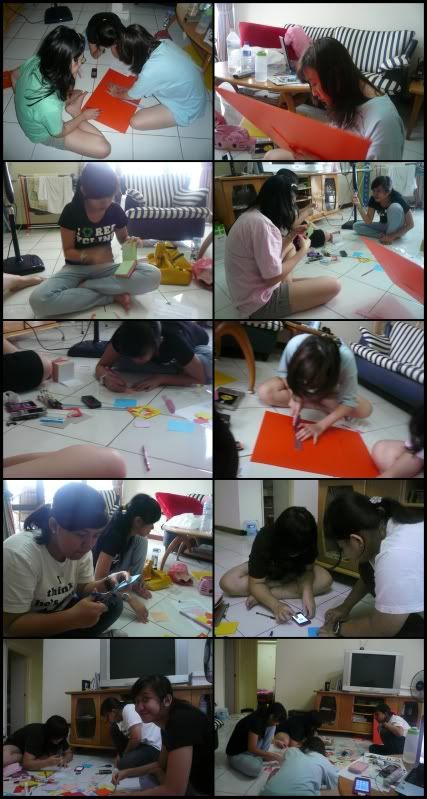 Busy here busy there..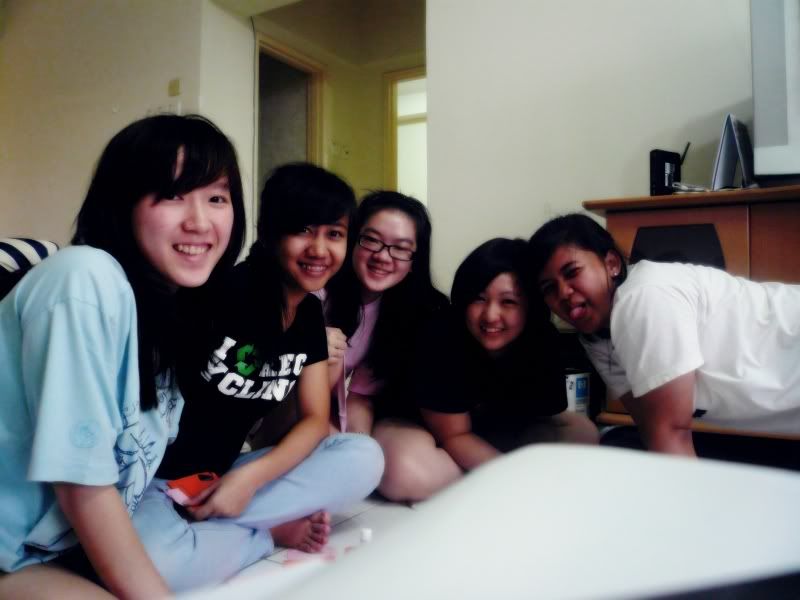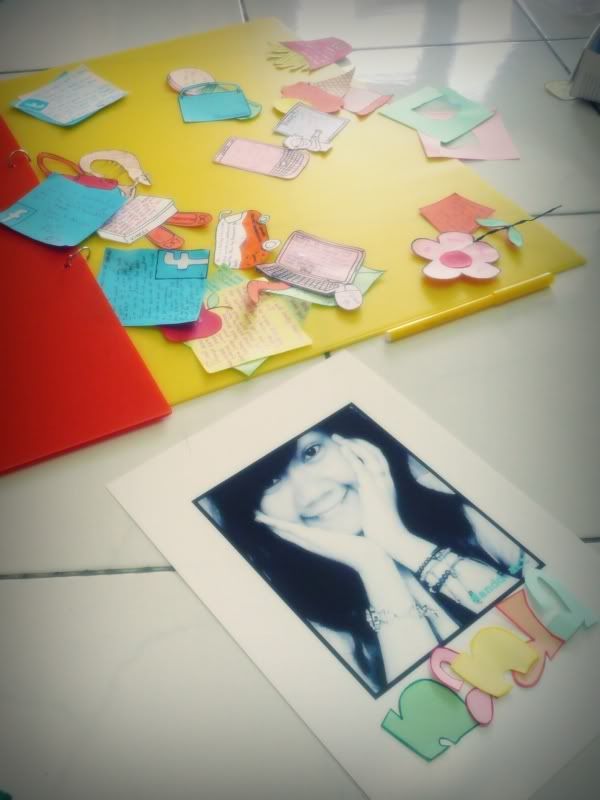 We miss u girl!
er er.. to be continued :p