There is always a favorite lecturer in university.
In our case, the lucky guy is Mr. Shannon.
He is an April baby too =)
And since we're so kepo caring, we decided to celebrate his birthday.
Although, honestly, until now, I still don't know when exactly his birthday is.
Haha. Sorry sir. :p
Is it on 24? or 25?
But never mind. We celebrated it on 27.
Just after his class.
next to feli was me~


Thesuperyummyandbigpecanbutterscotchfromsecretrecipe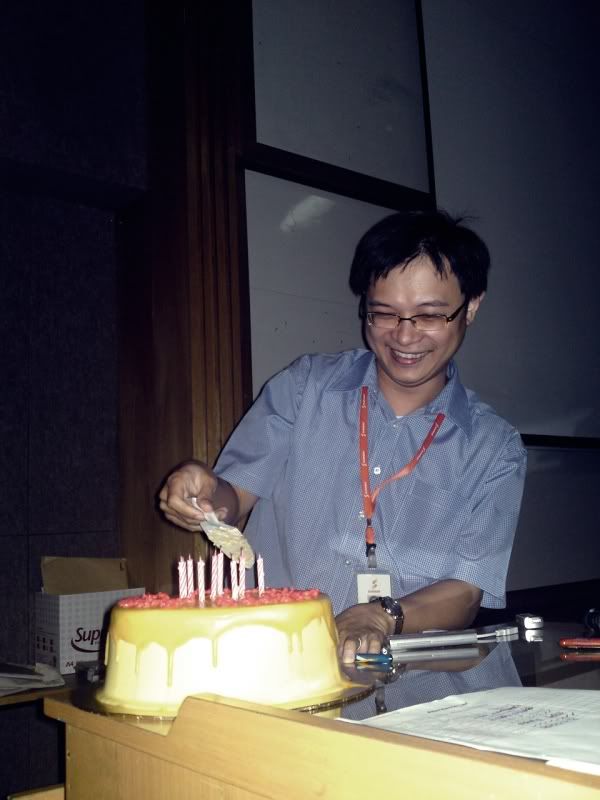 Mr. Shannon :D
looked so happy :p
Group Photo!